Gateway mode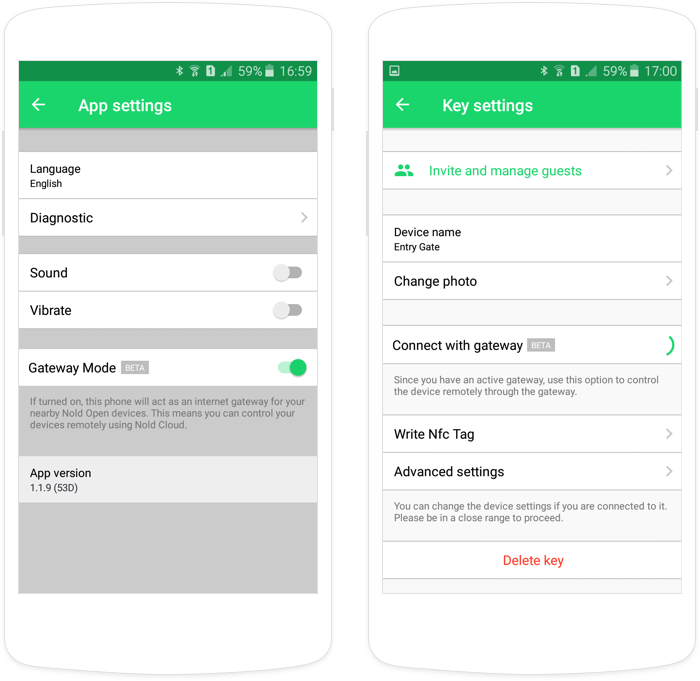 We are now introducing a new function we call "Gateway mode". In short, this will allow you to control your Nold device remotely, from anywhere in the world. All you have to do is to have an Android 4.4+ device in bluetooth range of your Nold Open with the Gateway mode option turned in on the settings page. After that, with another phone(or using Nold Cloud) you can open or close your doors remotely, even if you are not in Bluetooth range. This feature is still in BETA, so you might experience some issues using it. We will update our support page with more information about this feature.
Zapier integration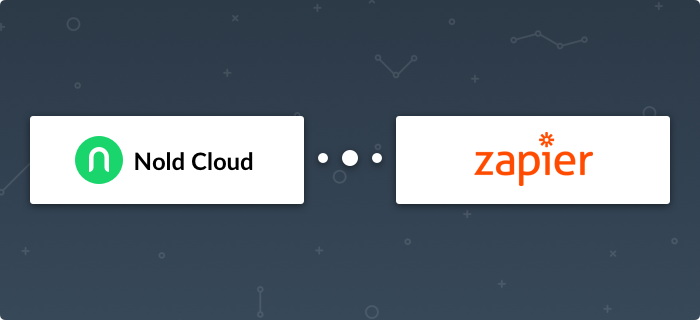 It appears essential to us to connect to the tools people already use to provide our service where they need it. One great and new way to connect Nold to your favorite applications is to use Zapier. For those who are unaware, Zapier connects with over 700 apps. It can help you integrate them with Nold and can automate your guest invitation process. For example, if you are managing your Airbnb guests in Google Calendar, now you can sync it with Nold Cloud, so your guests receive an invite automatically when you update your calendar. Pretty cool, right? For now, this is invite-only, so if you are interested, please contact us at help@nold.io for more information.
Webhooks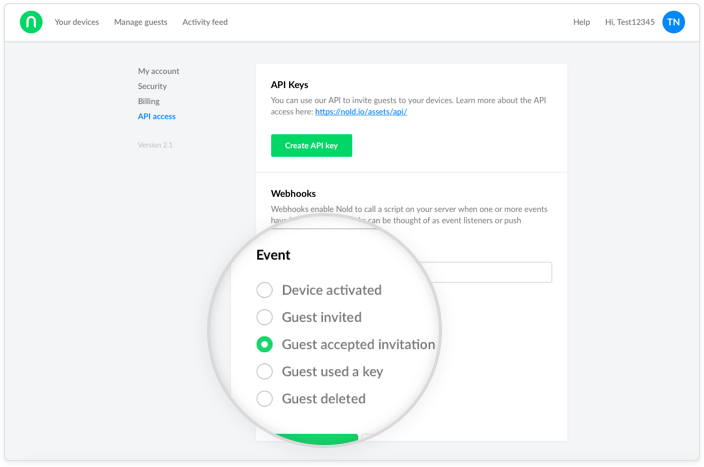 Another new feature that helps with custom integrations is webhooks, which are real time notifications that alert you whenever an automated event occurs in our system. This is available in the API menu of Nold Cloud. We will later provide a detailed support article with more information how to setup and use webhooks.
Status page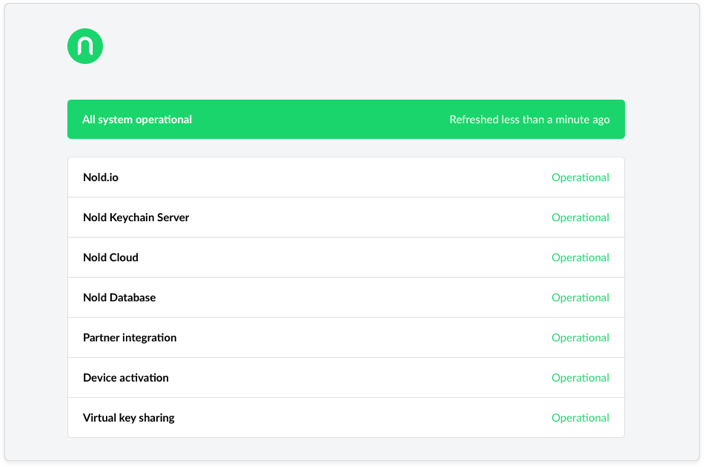 Today we are happy to announce the launch of our new system status page, which helps you track our network status worldwide, including server health and software updates. We periodically release software updates to improve the functionality of the system and add new features.
We schedule these releases out of trading hours to cause minimal disruption to our customers, so you experience little to no downtime. Anytime we experience an issue that may affect a wide number of users we will highlight that information on the status page, and keep you updated every step of the way right through to resolution. This ensures that you will always know if we are aware of any concerns and if so, what plans we have in place to resolve them.
Bulk delete, revoke, share
Bulk Actions are available to all users and allows you to perform actions on multiple guests at once, all from your guests list. These actions include revoking access, deleting guests and quickly sharing access with them. To enter Bulk Action mode, simply check the checkbox over the guests you want to select and the new options will appear automatically.
Redesigned invite process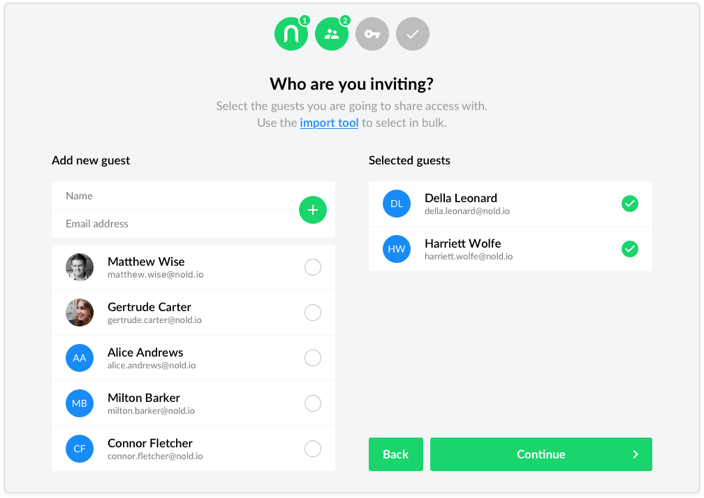 We are also releasing a brand new design and experience to invite guests using Nold Cloud. Now, you can share access with guests to multiple devices with a single invite. The restriction options(like date and time restrictions) has been redesigned too, making it more clean and easier to use.
New import tool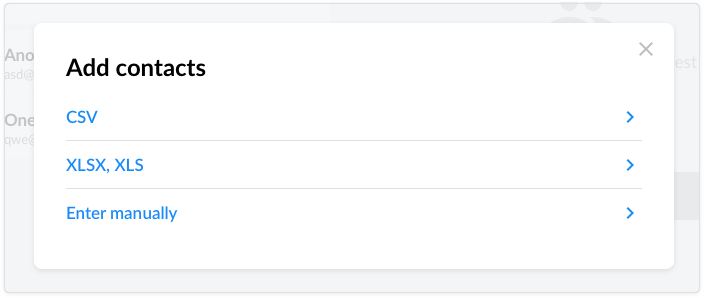 The import tool has been redesigned with new functions: now you can import excel files too. We also have a new option to quickly enter emails manually, separating them by commas and new lines.
Allow key copies
Another exciting new feature is the ability to copy shared keys. In the new restrictions page, you can see a new option called "Allow to copy keys". Once turned on, you can select how many times an invite can be opened by the guest. This allows the guest to re-share the access with family-members and friends. For example, if you have an Airbnb booking for 4 people, you need to invite only one and that guest can share the access with the rest of the team.
Android Widget

This was a popular request from our Android users. Now, you can move your keys to your home-screen and use them without the need to open the Nold app.