Apple Watch support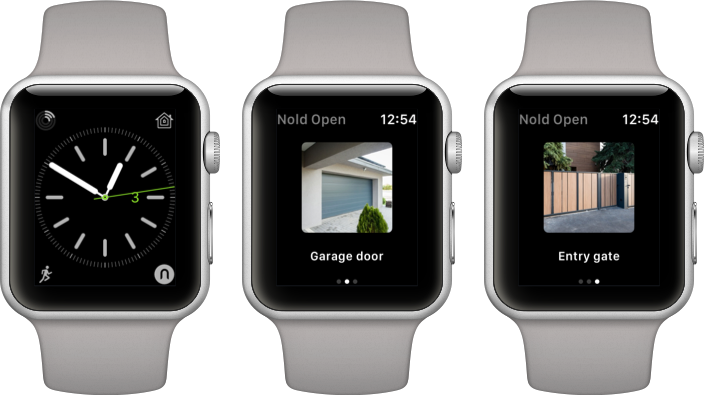 The latest version of our iOS app now includes an Apple Watch app too, which was a really popular request among our users. Simply update the app to version 1.2.9, and if you have an Apple Watch, the new Nold app will automatically show up. You can use it in a complication too to access your keys quickly. You'll see a horizontal list of your keys and a single tap will open your doors. The small green dot means you are successfully connected to a Nold Open device and it will turn orange for a bit when the key is in use. Keep in mind that your phone needs to be connected to your Watch in order to control any Nold Open devices.
GDPR Compliance

If your email inbox is anything like us, it's recently been filled with emails like this one: a company updating its policies. You're probably going to receive many more before May 25 because of a new European privacy law called the General Data Protection Regulation - GDPR in short. We assure you that we are taking the GDPR requirements very seriously and are working on this to ensure that our customers will be fully GDPR compliant. Here is how we are preparing for the new regulations:
Legal updates – We are introducing some changes to our legal terms (e.g. Terms & Conditions, Privacy Policy). We will notify you of these changes through our websites and emails.
Security – Nold already uses state of the art, high-security cloud systems hosted by Amazon Web Services (AWS), the strongest industry-standard cryptographic protocol, SSL, and the most secure payment processor that complies with PCI DSS. We will continue to ensure that our security practices are always first class with cutting-edge technology. Please find the details here.
Vendors – We already reviewed(and will continue to do so) our vendors and sub-processors to make sure that each meets the new requirements of the GDPR.
We are confident of our ability to ensure that we can comply with GDPR by the deadline in May 2018.
New export tools in Cloud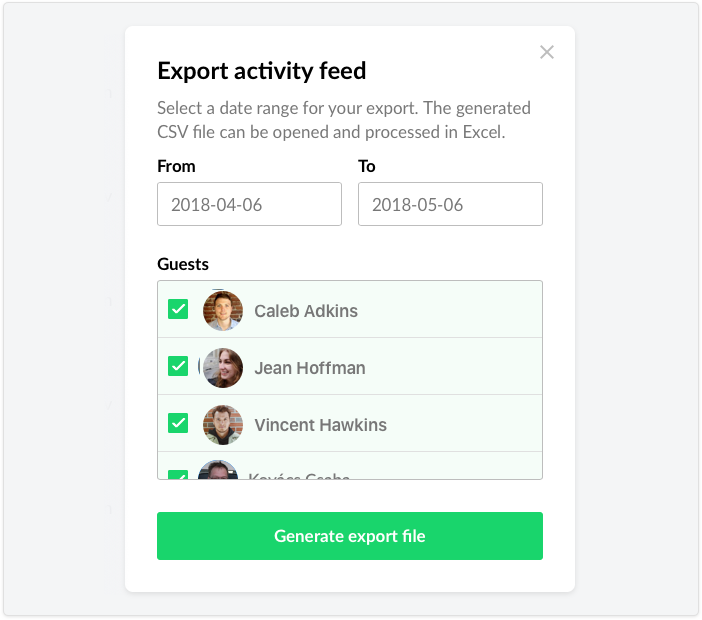 We improved the activity feed export feature by introducing a new filtering option for specific guest(s), so instead of downloading the whole activity feed, now only the selected guests' activity will be downloaded. We also added a new feature to export your whole guest list into an Excel(CSV) file. Simply go to your guest list and click Export at the top.
Redesigned interface to add your custom invite email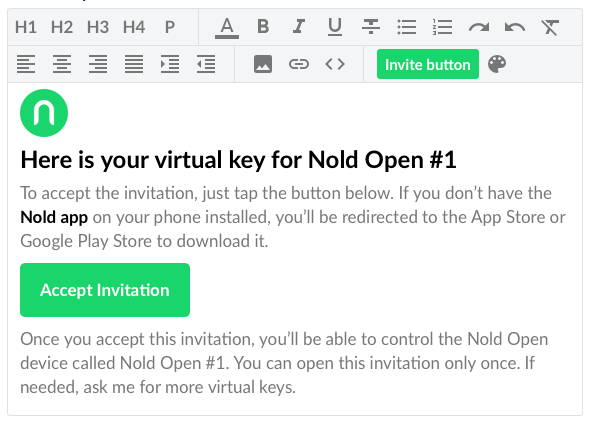 If you are a Premium subscriber, you can customize the invitation email Nold sends to your guests by entering custom text in the Device settings screen. Now, we redesigned this interface, so you can format the text, you can insert images and you can also change the color and label of the invite button. If you really know what you are doing, you can edit the HTML code directly to create really fancy invite emails to match your business needs.
Upload photos in Cloud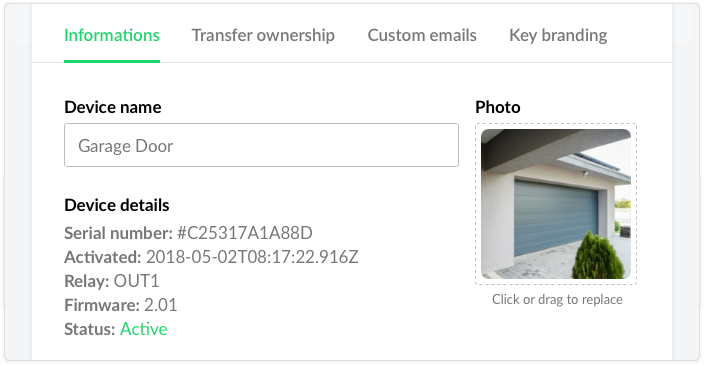 Small, but very useful feature: now you can update both your key's and your guest's photo in the Cloud. To change the photo of a key, simply go to Device settings and click or drag & drop a photo in the Photo section. The same applies to your guests too: once a guest is selected, simply click or drag & drop your guest's photo in the avatar section. The photo will be cropped automatically focused on your guest's face :)